'Everlasting Dreamscapes' – Erraid Gaskell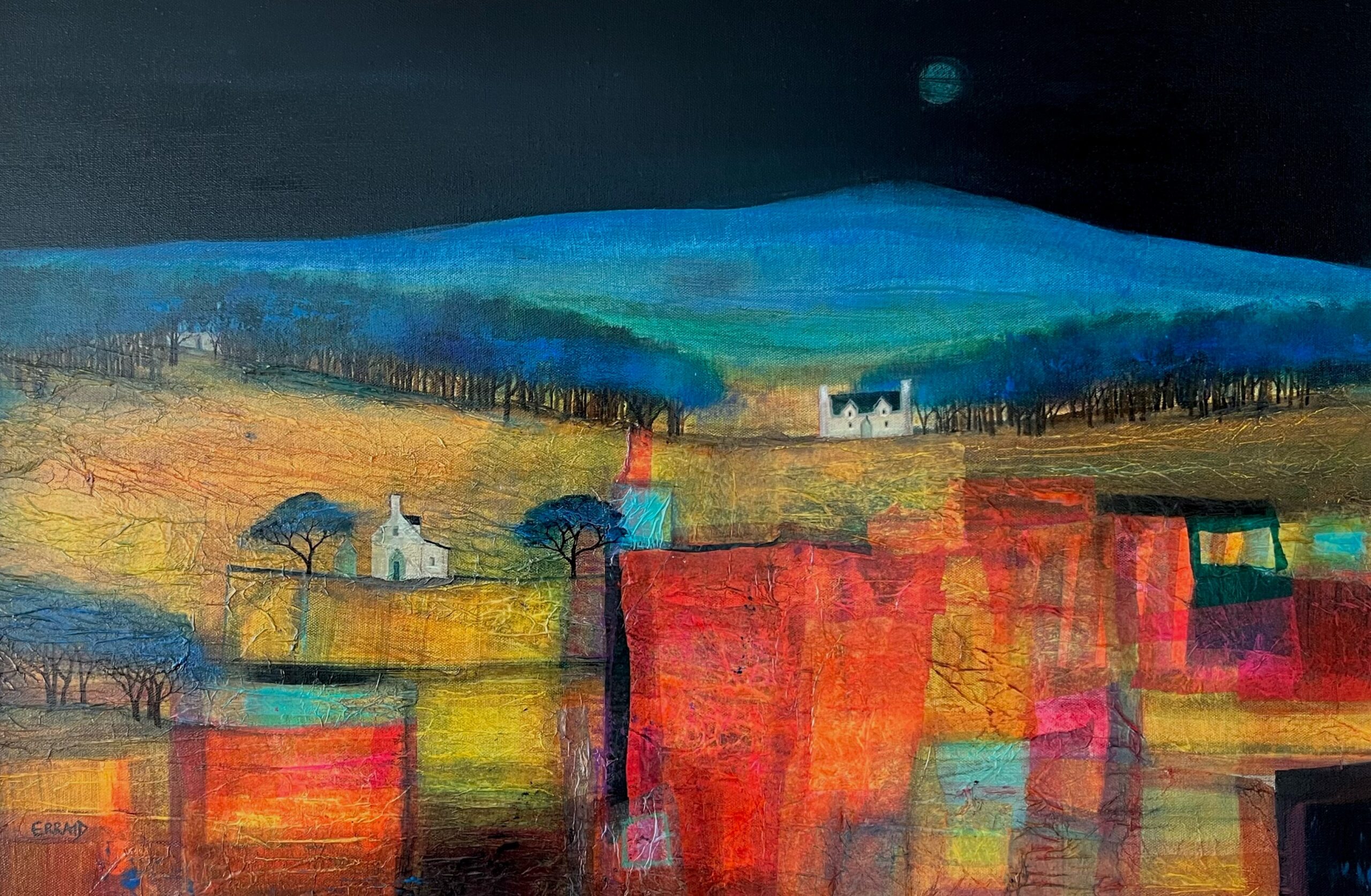 From Sunday 2 April  the exhibition in Buchlyvie is a solo show of new work by painter, Erraid Gaskell.
Please join us from 2pm – 5pm to see this wonderful selection of paintings that are at the intersection of landscape and dreamscape. Exhibiting alongside Erraid are a few of our gallery regulars including, Gail Pope, Susan Cook, Lyndsey Lavender and Nikki Monaghan, with ceramics by Rebecca Maynard, Lois Carson and Gavin Burnett and jewellery by Caitlin Hegney.
As part of this extra special preview event, Erraid will be painting live in the gallery and she will be there to answer questions about her work. AND we will be giving away one of her paintings – everyone who attends the preview will be added to the prize draw!
The exhibition ends on 23 April