It's Christmas…..well nearly!
How would you like to get all your Christmas shopping done this weekend? Well, you can. Join us in Buchlyvie for our fabulous Christmas Fair, Saturday and Sunday from 11-5pm
Over 70 artists and carefully curated stalls with unique gifts you won't find on the high street.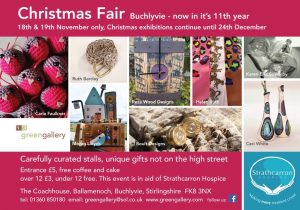 Look forward to seeing you all!