Current Show
HOME: A collaborative pop-up exhibition with Cotterell & Co., Dundas Street Gallery, Edinburgh.
It's a great pleasure for us to be staging this collaborative pop-up exhibition at Dundas Street Gallery with Cotterell & Co, Edinburgh's lighting and home furnishing experts.
With this collaboration, Greengallery and Cotterell & Co demonstrate how to bring art and home décor together. Carefully selected pieces are combined to bring out the best in the artwork and illustrate how to draw together various looks and styles.
Becky and Lorraine will be on hand throughout the exhibition talking about the process of selecting artwork, putting a room together, and how to design bespoke lighting. There will be plenty of hints and tips to help you make your home a unique, remarkable and authentic reflection of you.
Cotterell & Co will be offering 10% off during the exhibition, with festive discounts and free delivery from Greengallery.
Please join us for special previews:
Thurs 1st & Fri 2nd 6-8pm – Drinks & nibbles
Sat 3rd & Sun 4th 12-3pm – Cake & fizz
Open daily, Thurs 1st – Mon 5th December, 10.30am – 5pm
We look forward to welcoming you.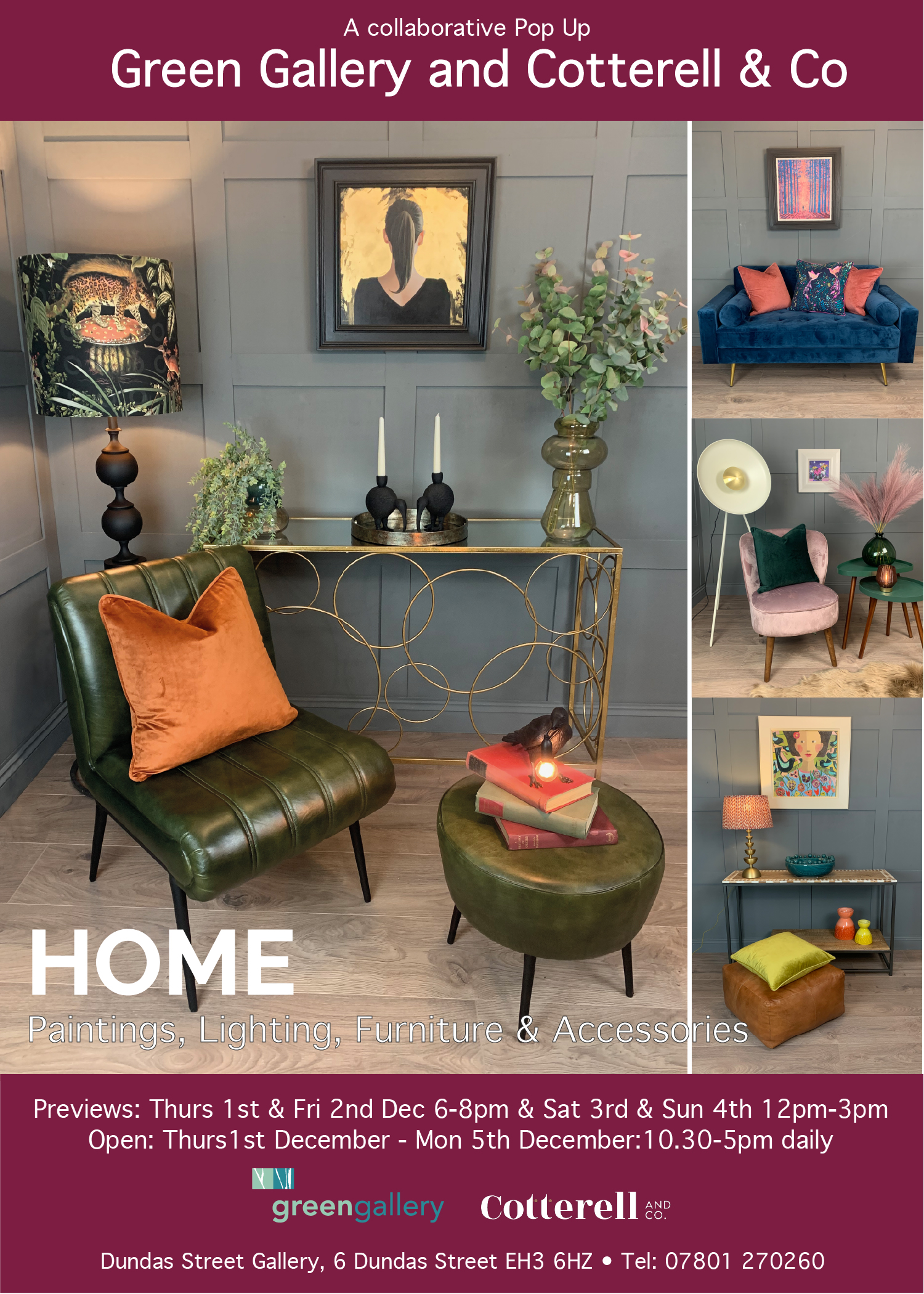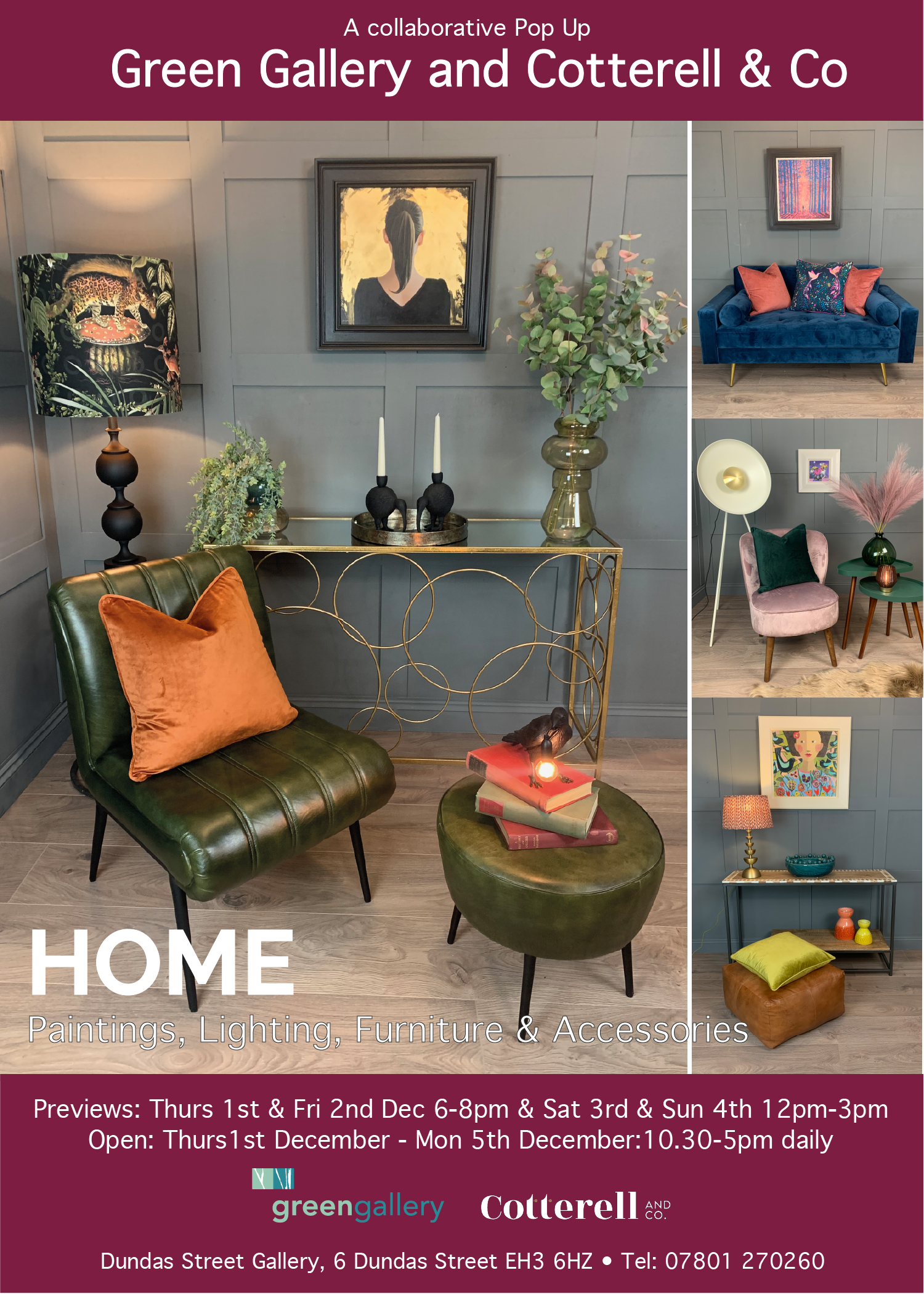 Christmas Exhibition
Our Christmas Exhibition in Buchlyvie continues until 23 December. With over 200 paintings in the gallery, our annual exhibition is a must-go for unique artwork and original handcrafted, stylish and affordable gifts for the festive season. Artists include Jane Blair, Mairi Stewart, Lex MacFayden, Stuart Buchanan, Nikki Monaghan, Gill Knight and Rosanne Barr, as well as many of our regular gallery artists.
The gallery is open everyday, except Thursday, from 11am – 5pm. You can also browse paintings on our website.