Browse Artists
Wendy Shields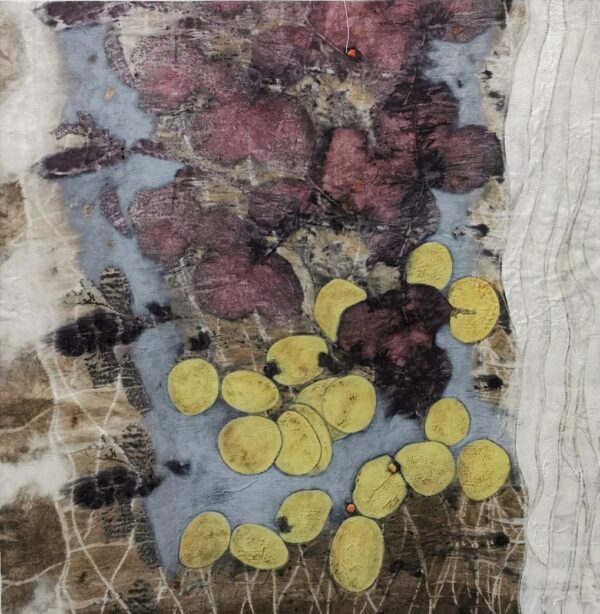 A graduate in Art & Design, Wendy works as a contemporary textile artist in Stirling, Scotland creating unique textile and mixed media artworks using traditional methods.
​
​Her inspiration is drawn from our human affinity with nature and its ability to bring balance into busy lives and ultimately support health and wellbeing.
Wendy's work aims to explore this deep rooted connection through the beauty and often imperfect state of natural mark making, wild organic colour and texture. This empowers her to create an emotive response to the world around her.
Trees and plants are central to her creative process nurturing her love of spending time outdoors and observing the beauty of the changing seasons.
​
Foraging locally for botanicals, she creates prints by fusing and layering the enriching techniques of plant extract dyeing and eco printing onto pure silk, linen and wool. The organic quality and texture of these rustic marks helps drive her creative process to create artwork with a poignant narrative.
Further texture manipulation may be incorporated in the form of hand stitch or mixed media to strengthen and articulate this.