Browse Artists
Shona Harcus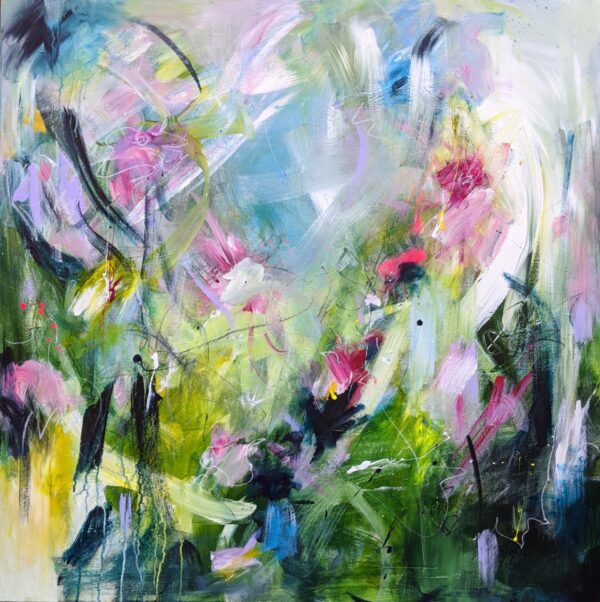 Shona Harcus is an abstract expressive painter who balances her full-time art practice with being a mother to two young children. Her work allows her a creative outlet where she can communicate feelings, memories or responses to her surroundings onto canvas.
"I use my art to process memories of landscape, my emotions or my immediate response to a subject matter through bold intuitive painting. I'm not interested in painting in a representational way, rather I want to communicate how I feel on that particular day, give a sense of the elements or simply give impressions of colour and shape. It's important to leave a piece open to interpretation. My paintings develop organically through an emerging process of layering. I allow the paint and mark making to dictate the direction of the painting and eventually it will speak to me and become familiar. Music plays a huge part in the practice…this is vital for the energy and mood of the final piece. If I'm inspired by the sea, I'll listen to traditional Scottish folk music…if its summer florals then I may listen to some beautiful piano."
Shona was born and raised in Scotland and studied Fine Art and Contemporary Art Practice through the University of Highlands and Islands. Part of her studies took her to North Uist in the Outer Hebrides which was a transformative experience for her. She currently lives and works in Perthshire, Scotland.
Her paintings are in collections throughout the UK, Canada, USA and Hong Kong.