Browse Artists
Sheila Anderson-Hardy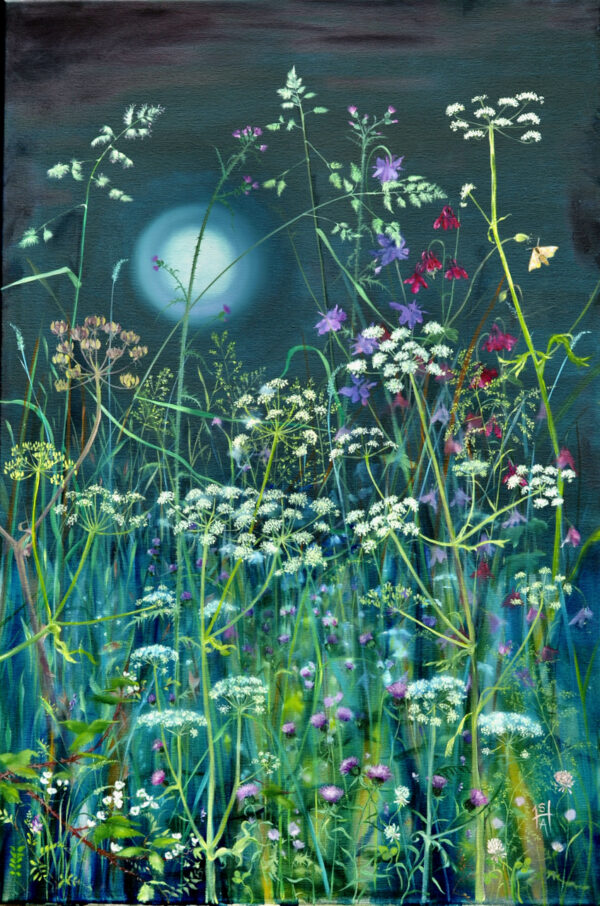 Born on the west coast of Scotland. Sheila is a Glasgow School of Art graduate. After spending many years living in London, working as an illustrator, art lecturer and painter she has returned to Scotland where she now a full time painter. Her original observations of landscape, verge and hedgerow and her encounters with the wildlife contained therein are gaining her wide acclaim and a following of collectors.
Sheila works in a variety of media. Oil on canvas, Sumi-e ink and watercolour. She was recently recognised by the Society of Graphic Fine Art (SGFA) and elected an associate member. Joining an elite group of painters, printers and illustrators in this national organisation dedicated to promote drawing. As well as several successful solo and group exhibitions her work has been regularly selected for prestigious national open exhibitions.
"My creative arena is the exquisite natural beauty of the Scottish Border's countryside, where I now live, and my preoccupation is with the importance and fragility of the eco-systems which guard our future. My responses vary, figurative images emerge or may evolve into a more abstract expression on the paper or canvas, subliminal imagery triggered by dreams, memory or emotion.
My attention is invariably drawn to the banks and field margins, with their abundance of flora and fauna, observing their transformations through the seasons. My interest invariably falls on the small elements which make up the bigger picture."