Browse Artists
Rosie Playfair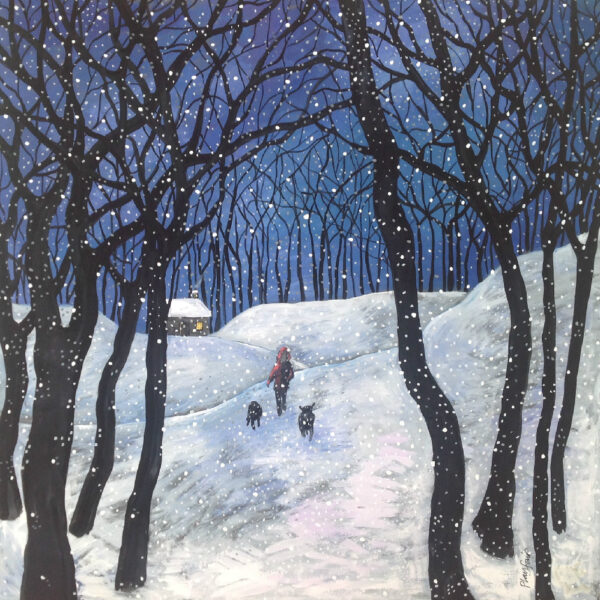 Rosie Playfair graduated from Duncan of Jordanstone College of Art in Graphic Design, selling many of her college pieces to lecturers, other students and the public. Then she never picked up a paintbrush or pencil for the next 25 years, preferring PR, marketing and the occasional bit of interior design to satisfy her creativity.
A successful PR consultant, and partner in the Edinburgh firm Playfair Walker, Rosie was persuaded by an artist friend to revisit her artistic side, and subsequent demand for her work sparked a renewed passion for both drawing and painting.
Rosie's work is now in private collections in London, all over Scotland, Paris, Italy and the south of France, and she has exhibited in various galleries throughout Scotland and in London.
Her eclectic style is more 'designerly' than painterly, but is driven by the desire to produce something which is attractive to look at.
Her stylised and varied subject matter covers everything from landscapes to portraits, and still life to abstract, but she is perhaps best known for her trees.