Browse Artists
Pete Morrison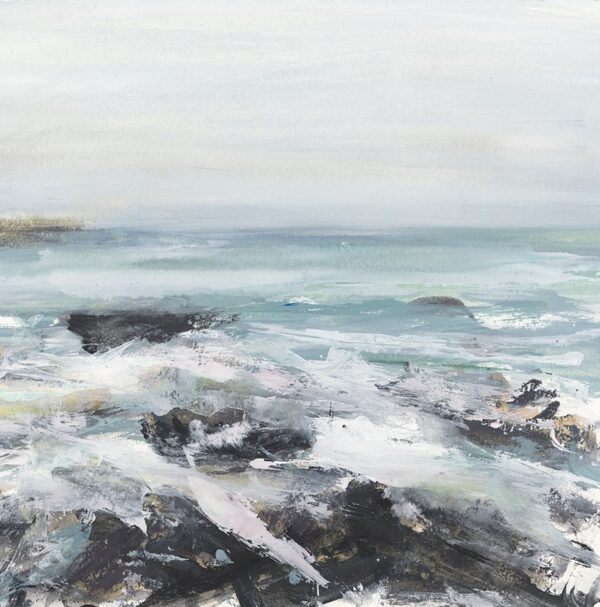 Pete Morrison grew up on the West Coast and studied drawing and painting at the GSA.
'Corrachadh Mòr' is a series of works depicting the exposed headlands and windswept seas of the most westerly point of Scotland. On a journey into a storm at this remote location, he was captivated by the extreme landscape, the energy of the swelling and breaking waves and the extraordinary light.
Each individual work in this series is part of a rediscovery of that journey. He uses acrylics and inks to merge with pastels and dry materials, working with their unpredictable nature, as he is compelled to uncover the rhythms of the land and sea.