Browse Artists
Lorna Bates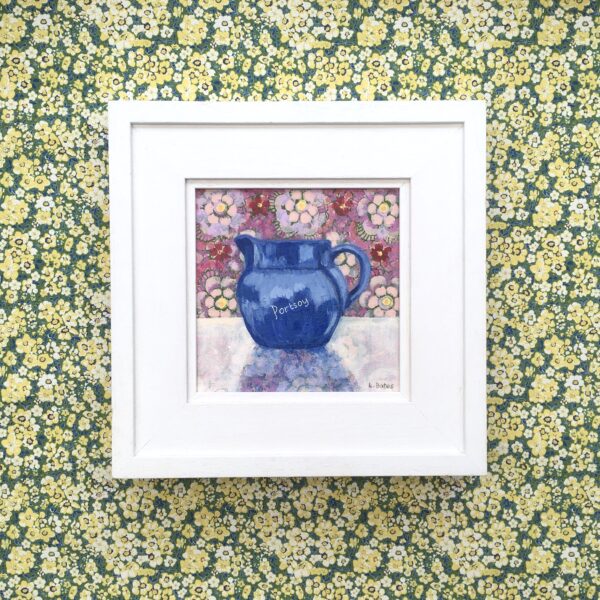 Lorna was born in 1965. She studied Fine Art at the Glasgow School of Art and completed her Master of Arts degree at Wrexham Glyndwr University in 2019, graduating with distinction. She has successfully exhibited her work widely both in the UK and internationally. Most recently she was Artist in Residence at Ty Pawb gallery in Wrexham with the resulting work being exhibited in this summer's popular exhibition: The Makers Showcase.
Through painting she explores notions of nostalgia, reminiscence and belonging, whilst often challenging the traditional 'rules' of pattern, such as repetition and regularity. In doing so transforming pattern from the ornamentation decorating an object to a subject, evoking emotional response through association and cultural connections.
During the long months of lockdown, she took her fascination for pattern to the next level and trained in Surface Pattern Design and now produces exclusive hand painted repeats for use in the home interiors and wallpaper industries as well as digital designs for licence.
Her paintings and designs are inspired by history and pattern. Not only general world history and art history but also the social domestic history of the individual, from a humble inherited coffee pot, or the scenes of somewhere visited on holiday, to childhood memories of place and people. She loves to collaborate with clients to make bespoke artwork and designs that truly makes a difference to their lives.