Browse Artists
John McClenaghen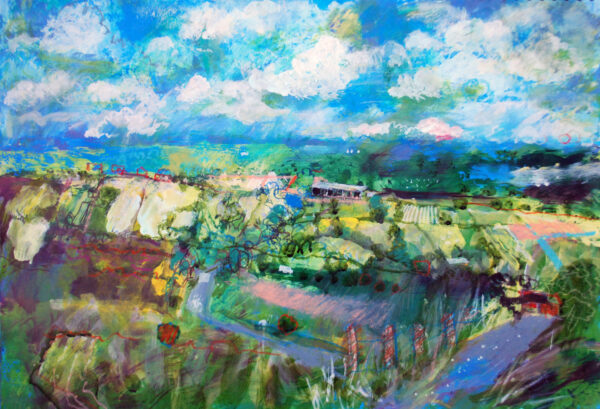 The Grandson of a ploughman and nephew to a shepherd and a grieve, John McClenaghen grew up in Falkirk where relatives on his mother's side of the family remained in farming. His early years were therefore partly spent on farms around Stirlingshire and later the East Lothian coast where the land meets the sea with only a narrow dune field between them and this has remained an enduring theme in his work. As an artist he is constantly drawn to the changing qualities of landscape and coast, perhaps heightening his experience of both. He returns to the same locations repeatedly working with colour from the outset, something that goes right back to his education at the Glasgow School of Art.
McClenaghen is interested in painting's ability to relate experience by drawing parallels between the action of light and weather upon his subjects and the action of colour and mark upon the canvas. Like the weather, paint can be wonderfully unpredictable allowing him to create constantly changing surfaces, harnessing the fluidity and dynamism of the medium.
Through the rhythm of work, he is trying to move from the representation of something seen to the reconstruction of something felt.
"To see the breathtaking vitality of McClenaghen's work is to be reminded of Joan Eardley's late output. For both artists, painting is a way of keeping pace with nature, spatially, temporally and emotionally." Laura Vida, Scottish Field Magazine – August 2021.
John McClenaghen studied at the Glasgow School of Art, the University of Huddersfield, University of Liverpool and the University of Chester and I was until 2020 Programme Leader for Fine Art at the Wrexham School of Art, Glyndwr University. He then went part time in order to focus more on painting and exhibiting.
John has also written about art practice with book chapters published by Q-Art and Black Dog, London and has presented papers on painting at the Whitworth Art Gallery, Manchester and to the National Association for Fine Art Education.