Browse Artists
Hazel Nagl RSW RGI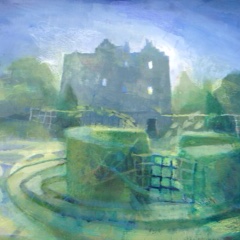 Hazel graduated in drawing and painting at Glasgow School of Art, after which she lived and worked at GSA's Workshop at Culzean Castle where she developed a special interest in landscape painting and the Scottish garden in response to her surrounding.
Now living and working in Renfrewshire she is widely known as a still life and landscape painter, her preoccupations being with imparting a sense of light and space with an expressive impulse.
Recently, she has become interested in depicting scenes from opera performances especially Scottish Opera.