Browse Artists
Gyllian Thomson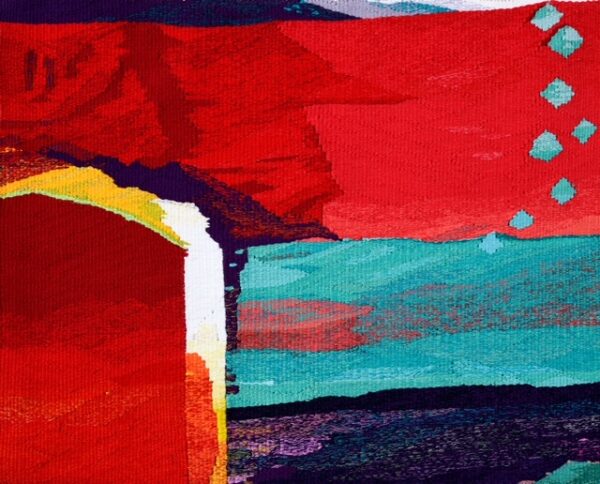 I graduated from Duncan of Jordanstone College of Art with a First-Class Honours degree in Constructed Textiles and Printmaking. I enjoyed early success exhibiting work at the Royal Scottish Academy for the Scottish Society of Student Artists and I was selected for The International Trade Fair in Scotland for Applied Arts Scotland.
After 21 years focusing on my career in teaching, I have returned to my practice as a full-time creator in my field of handwoven Tapestry. This year I was thrilled to win the Scottish Arts Club Award for my Tapestry, 'Linear Corridor' in the Reverb exhibition with Visual Arts Scotland in Edinburgh.
My work is driven by the balance of shapes and lines; however, the visual elements of colour are the life source in my tapestries. The power of colour in my work creates clashing and layering that when woven has a unique visual effect. It is this density and vividness that creates feeling when viewing my work and this is what is so important to me in my drive to make textiles an art form.