Browse Artists
Gillian Westland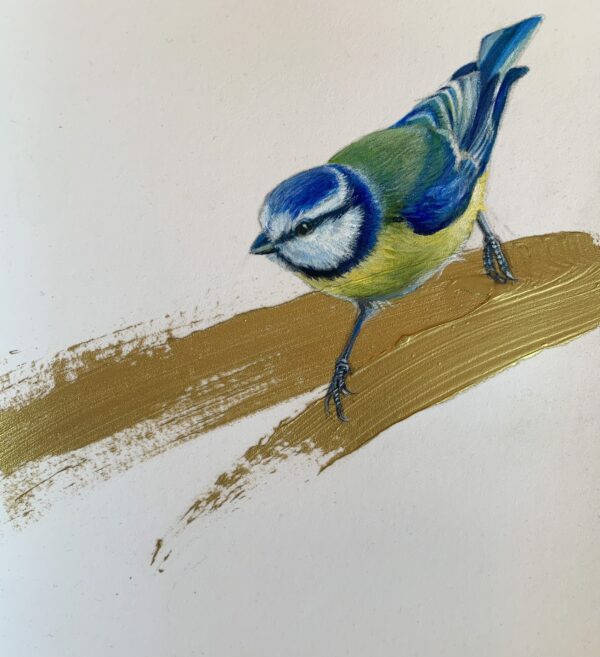 I am an Artist working outside Edinburgh at the foot of the Pentland Hills.
I studied Fine Art at Gray's School of Art in Aberdeen, Specialising in Sculpture and Conceptual art, graduating in 1999 with a Ba(Hons) degree in Fine Art.
My work was heavily focused on the marks we leave in time and centred mainly on the human experience, however my love of animals and nature now inspires and drives my work. Birds fascinate me, I could watch them for hours. Their lives are led to the fullest. I look for those fleeting moments, an expression or encounters within groups of birds that resonate with the human experience. I look into a wild world and search for connections to us but I also love to explore the perspectives and habitats that will never be ours to share.
I often depict tangled branches, the feeling of being up in the trees, with light peering through. Those secret places, too high to reach, too fragile for us to climb. I am intrigued by the delicate feathers and details of birds but always contrast those details and observations with wild and expressive mark making, trying to find a balance between order and chaos. Just as natures wildness is all bound by structure and order.
Golden brush mark branches are a signature detail in some of my paintings. The gold for me talks of the richness held by natures abundance and celebrates its strength and constant renewal. An alternative ideal to the wealth usually depicted by gold.
I search for a message in the eyes of the animals and birds that I paint. I see them as little messengers asking us questions about ourselves and our connections with nature. My conceptual background requires me to look for more that just a physical representation. I want to capture the essence of the animals and birds I paint. I am fascinated by the myth and legends surrounding birds especially how we see our own human experience represented by the behaviours and aesthetics of wildlife. A reminder to us perhaps of how we could live more simply as the wild creatures do.
Animals, nature and art are three of my great loves, and so must come together and will remain ultimately entwined.