Browse Artists
Gill Wilson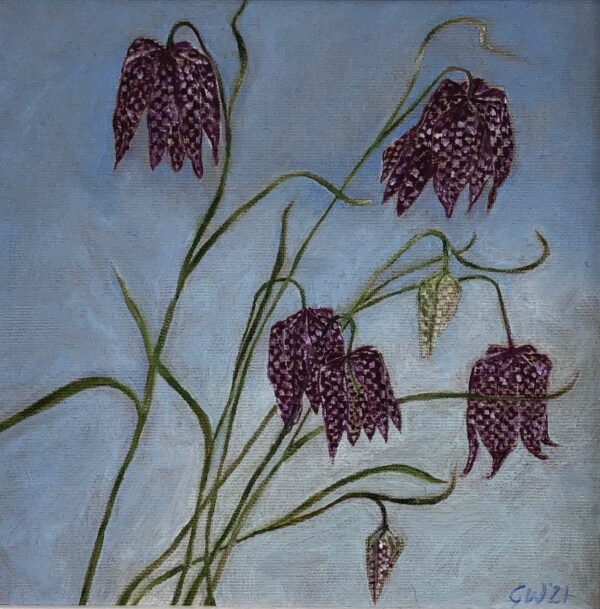 Gill was born and brought up in Perthshire. She graduated from Winchester School of Art with BA in Fine Art ( 1st class) in 1988, she loved her time there where as part of the course she was able to travel to Paris, Barcelona, Moscow and St. Petersburg. As an Erasmus guinea- pig she spent time at the University in Barcelona. After completing an MA (Fine Art) in Manchester , she returned to Scotland. She trained as a teacher and taught in Edinburgh and Dundee, married a Perthshire farmer and had 4 children. She has continued to paint throughout in-between juggling a busy family life.
Over the years, Gill has really enjoyed drawing and painting the animals & wildlife on the farm and surrounding areas. Using pastel and charcoal, she draws on a handmade paper, enjoying the rough texture and tone that seems to lend itself so well to the subjects. More recently, she has loved painting flowers ( maybe it's an age thing ?!). Most of the various flowers are locally sourced from a flower farmer ( Scottish Cut Flowers) at Errol. " Rosie grows the most incredible flowers you can't help but want to paint them . Her walled garden is like a sweety shop. I think she finds it funny that I want the ones that are a bit wonky, they're just more interesting. " Gill paints in oil on linen, she loves the tone of it, '' both the most delicate colours and strong punchy ones work so well on it ".
Gill's chickens, ducks, stags, tulips and dahlias are in homes all over the UK & a few are further afield.