Browse Artists
Claire MacLellan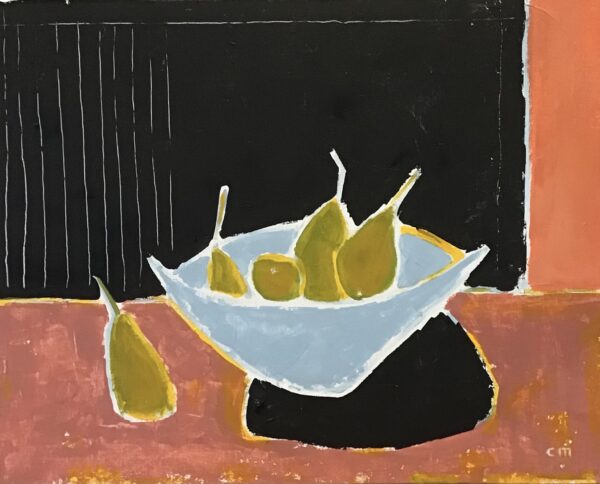 My home and studio overlook Loch Lomond where I have lived for more than 34 years with my family and dogs.  Whilst working in the exhibition industry then running my own business, my first and over-riding love was always colour and paint.  This led me many years ago to study locally with an influential tutor and at The Glasgow School of Art.
Inspiration comes from my beautiful surrounding environment producing a mixed portfolio in landscape, still life, design and illustration.  I enjoy using observation and imagination – colour and subject matter are always on my mind.  Referring to sketchbook thoughts and spontaneous responses to ideas, I work quickly in mixed media on board and recycled card.  I love the whole thinking on my feet process endeavouring to bring spontaneity, freshness and joy to my work.
I have exhibited at the Green Gallery, The Glasgow Art Club, Glasgow Lighthouse, Paisley and Inverbeg Gallery, sold work for the RNLI and Marie Curie plus completed multi-piece commissions for newly build properties.  I am delighted my paintings hang all over the UK and abroad.  I have produced a board room commission for an international shipping company, provided illustration work for the Institute of Chartered Shipbrokers and Mclaggan Smith Mugs.  Recently I collaborated with Bluebellgray and exhibited at the hugely successful Artist Aid Ukraine Exhibition in Glasgow and Paisley's Big Art Show.